| | |
| --- | --- |
| A Trust Excavation | |
---
The kiln at Bailey's, Blackhill.
In 1985 the Verwood Potteries Trust excavated the kiln mound at Blackhill because it was about to be destroyed. Valuable evidence about the kiln itself and the pottery made there from the mid 19th century was recovered. It is shown on the Tithe Map of 1847 as a kiln run by James Bailey and closed about 1914 still run by the Bailey family.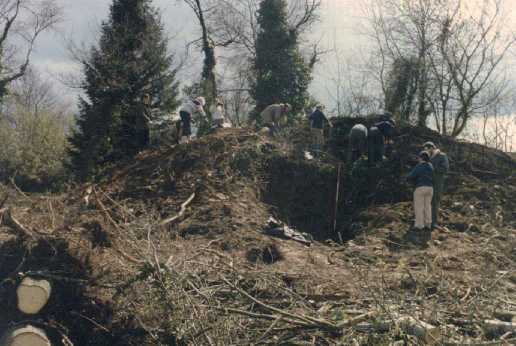 The kiln mound at Bailey's Blackhill, Verwood as it was before excavation in 1985 with trees growing all over it. Excavation is just starting in the middle.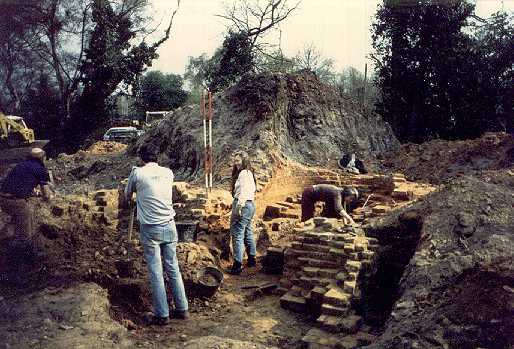 The mound at Bailey's Blackhill fully excavated with the brick lined kiln in the middle. The sand mound is clear, especially on the left.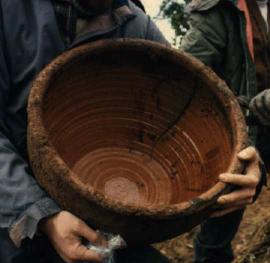 A bread bin, flawed in firing, from the side of the mound at Bailey's Blackhill during rescue excavation of the kiln in 1985.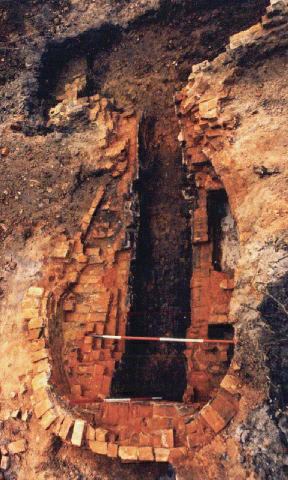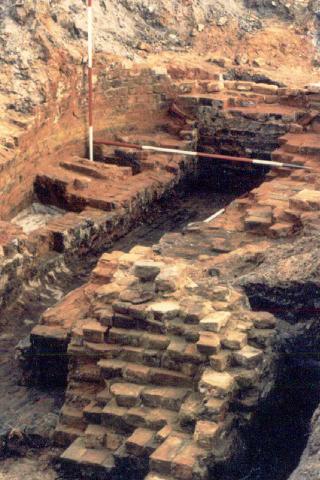 The kiln at Bailey's Blackhill, fully excavated in 1985. the chamber is slightly oval and much of the floor of the kiln has gone.
---